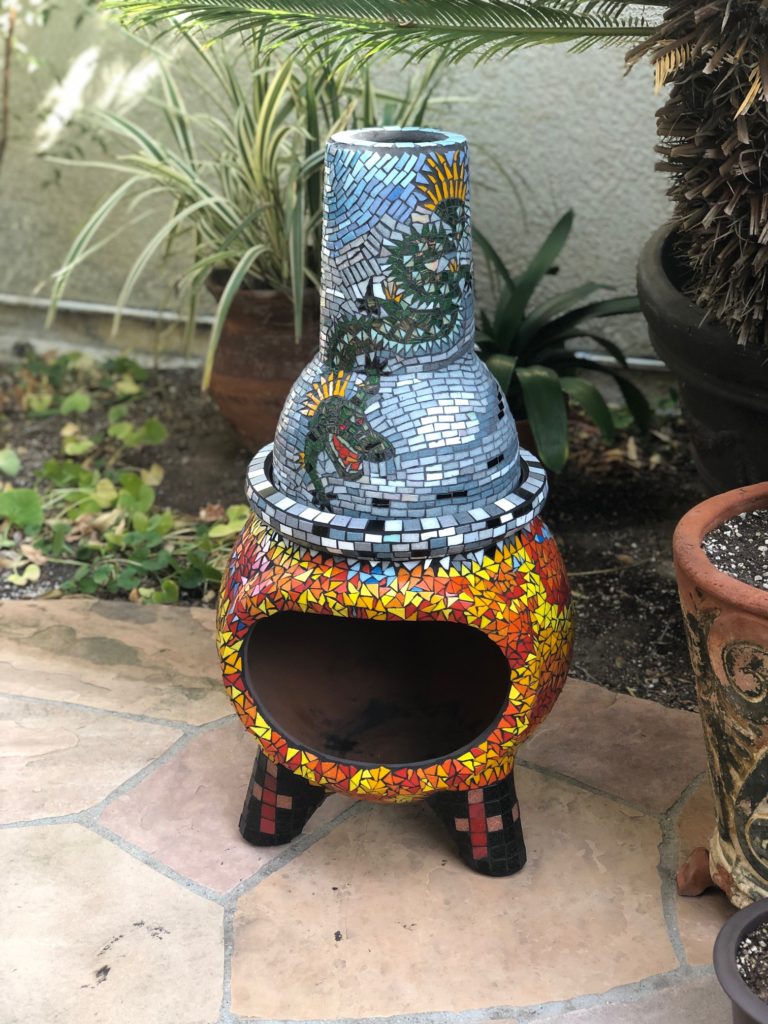 I've just finished my latest mosaic project, a chiminea. I purchased the chiminea in July 2019 but I spend several months contemplating the design. I finally decided on a dragon design for the top. The dragon is hovering in swirling smoke. The bottom of the chiminea is intended to look like flames started by the dragon.
Everything was done with hand-cut glass tiles. Because the piece is designed for outdoor use, the tiles are adhered with thinset mortar. I started working on the project in early November 2019. While I couldn't work on it every day and took time off for the holidays, it took about two months to complete.
Below is a photo gallery to see the step by step progress of the project.